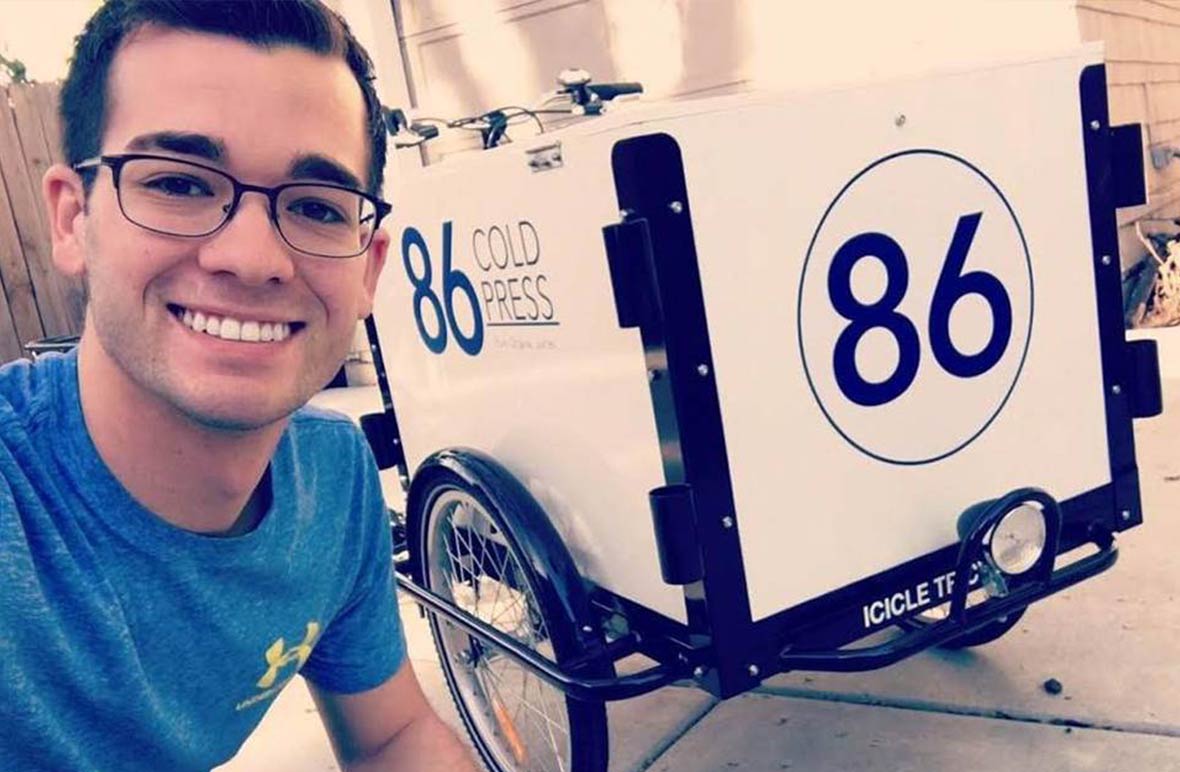 86 Cold Press juice bar to open at Renfro next month
June 9, 2016
|
kansas.com
Austin Dugan is about to be a peripatetic juice peddler no more.
Dugan, a recent graduate from Kansas State University with an entrepreneurship degree, has been selling fresh juices from a bike at various markets around town.
Now, he's signed a deal to open his 86 Cold Press in half of the former Cow & Sow Deli space at the Renfro just east of Douglas and St. Francis.