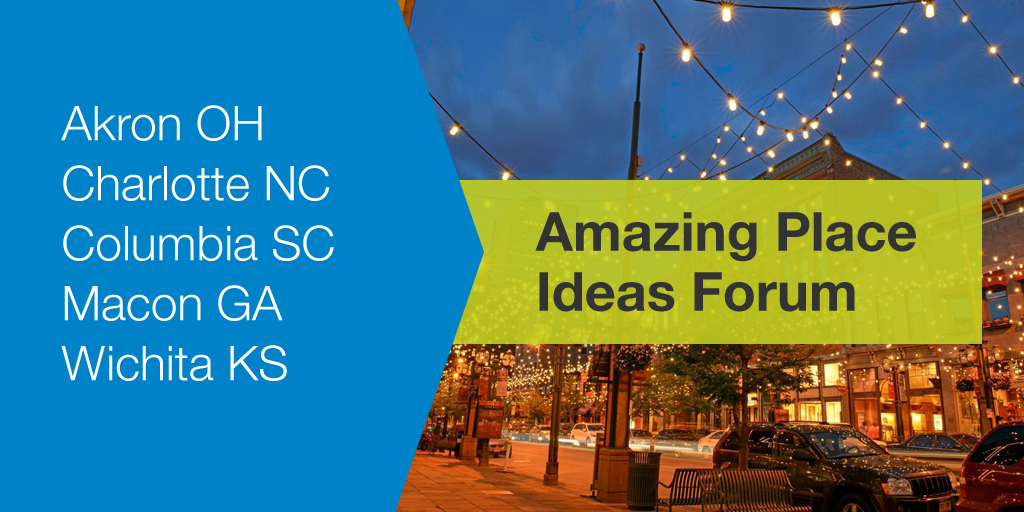 Announcing the Amazing Place Ideas Forum: Five Communities, Unlimited Ideas
April 6, 2017
|
smartgrowthamerica.org
Vibrant, walkable neighborhoods can help attract new residents and jobs, support existing businesses, and benefit everyone's quality of life. Smart Growth America examined six cities using this approach in our 2016 report Amazing Place.
Now we are excited to announce an in-person event exploring how these strategies are working in two particular cities—and how communities anywhere can use this approach.
The Amazing Place Ideas Forum, presented by Smart Growth America with support from the John S. and James L. Knight Foundation, will be an experiential gathering of leadership teams from five American communities to look at innovative placemaking strategies in action.