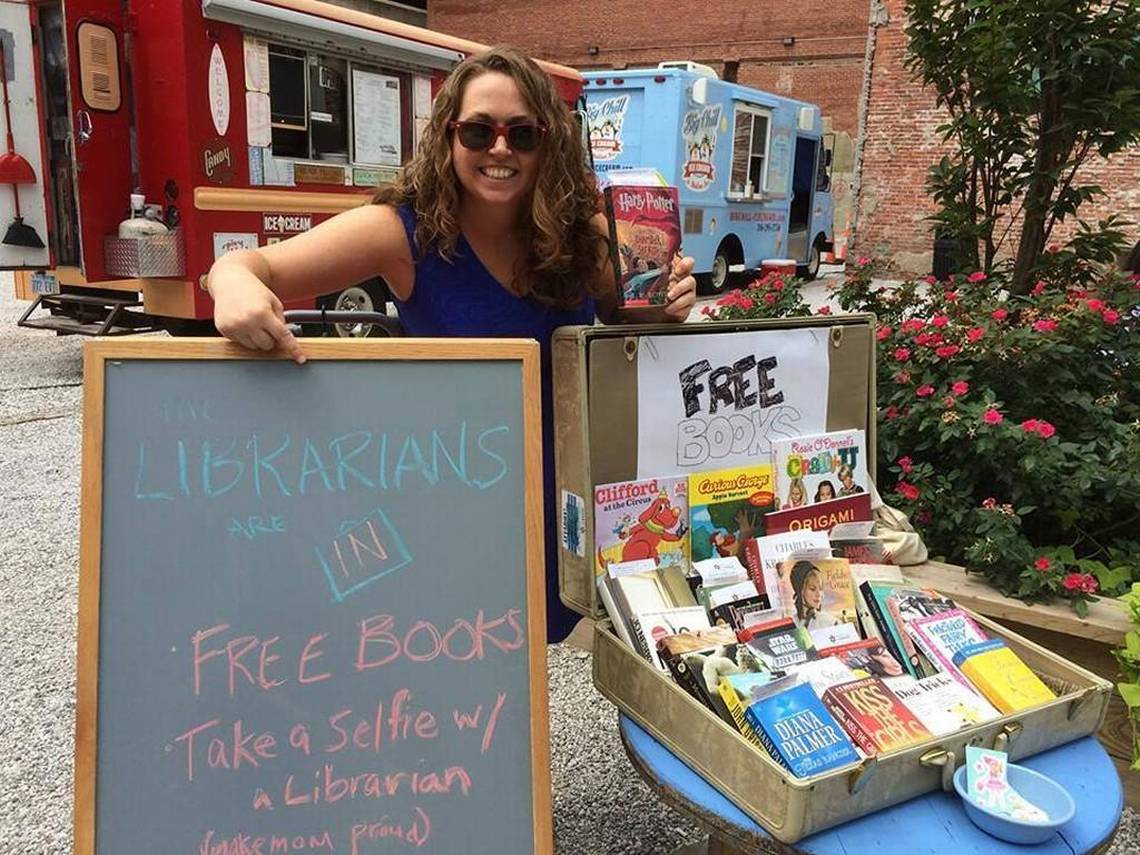 'Pop-Up Librarians' let you devour some literature with your lunch
July 5, 2017
|
kansas.com
A couple of times each month, lunchtime crowds at the Pop-Up Urban Park in downtown Wichita can get their food-truck cuisine with a side of literature.
The Wichita Public Library, as part of a new outreach effort, occasionally sends "Pop-Up Librarians" to the park at 121 E. Douglas to give away books and tell urban professionals about all the resources the library offers.
"It's about surprising people with what a library is," said Stephanie Huff, spokeswoman for the Wichita library.
"We give away books for free on a regular basis with loaning. So this is a little different, but it's in that same vein of just celebrating the joy of reading for fun and pleasure."