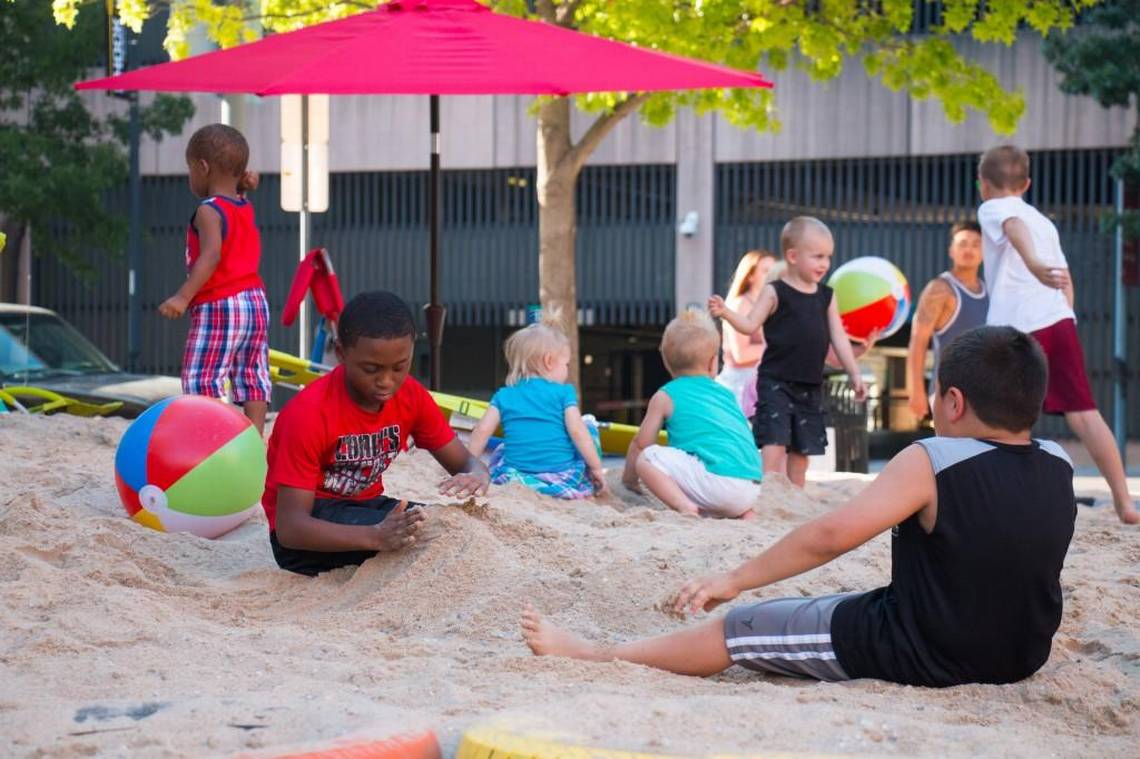 Downtown Wichita lacked a beach. So they made one.
July 10, 2017
|
kansas.com
Ever heard people bemoan the fact that Wichita doesn't have exciting things like mountains or beaches?
Well, for the next few months, that second point is moot.
Over the weekend, Downtown Wichita unveiled its latest pop-up project – a makeshift "beach" in the ICT Pop-Up Urban Park, 121 E. Douglas.
About a third of the park is now covered in sand, complete with beach chairs and umbrellas.