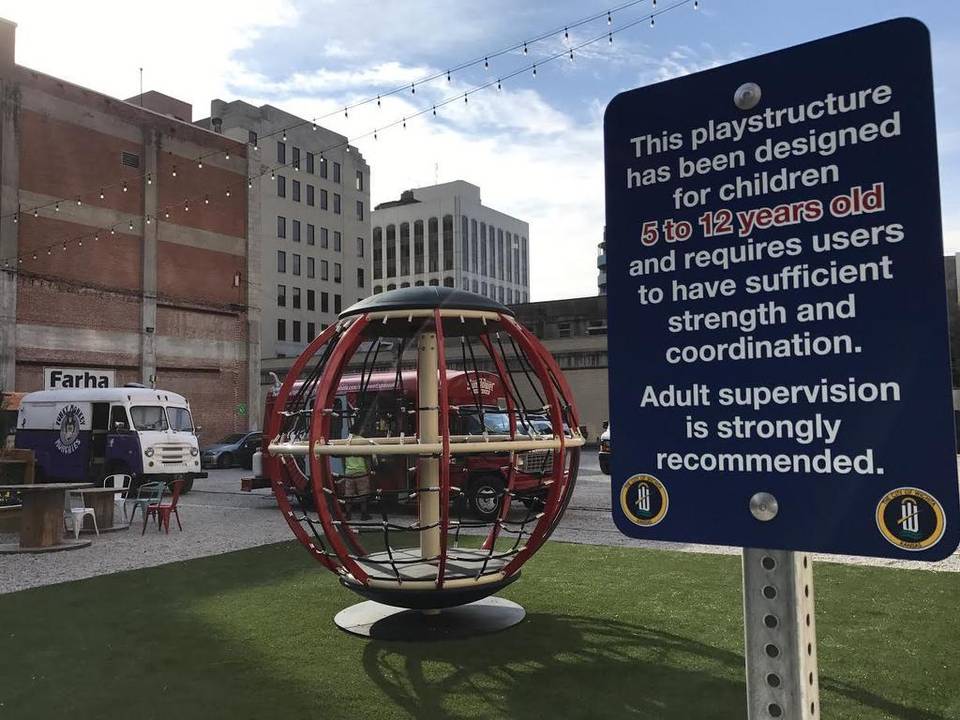 City of Wichita installs spinning globe of fun in downtown park
March 17, 2017
|
kansas.com
All of a sudden, it just popped up – right there in the ICT Pop-Up Urban Park: a giant, spinning, climbable globe, situated in the center of a patch of green turf.
The addition, though artistic looking, is not the latest piece of public art to land at the hip, year-and-a-half-old park at 121 E. Douglas, which hosts food trucks and diners throughout the week.
It's a piece of playground equipment whose purpose is to get Wichita excited about possibilities for the future of its public playgrounds.